WHY
SILVER SPRING
PATHFINDER
STRUCTURED & RESULTS ORIENTED APPROACH
Prior to the start of any project, SSP will go through a needs analysis with your team to ensure expectations and deliverables are agreed and clearly documented.  We will work together to finalize the workflow process, CSA familiarization plan and where applicable, the contact script.  SSP is open to using various compensation & incentive pricing models so that all parties are adequately motivated to succeed
FIELD-PROVEN MANAGEMENT TEAM
SSP is led by a team of industry veterans who have been associated with the contact center industry for many years. This depth of experience has guided SSP from the outset and laid the foundations of what it is today.  In operations, our key executive has been instrumental in setting up one of Singapore's first multi-channel contact center at a large GLC where she worked for over 3 decades.  She is supported by a team of call center industry professionals who bring along years of field experience and know-how to the business
DIVERSE & MATURE TALENT POOL
SSP puts into practice flexible work and job sharing arrangements and this has enabled us to attract a diverse and interesting mix of talent from different walks of life. The ages of our CSAs are widely spread out from the early 20s to late 60s as is their working experiences.  We also have within our midst different cultures and language groups and this blended community opens up many opportunities for us to find the right fit for your business needs
INNOVATIVE SOLUTION PLATFORM
From the start, SSP was bent on building a decentralized contact center platform with advanced command and control capabilities so as to enable our CSAs to support our customer from any location at any time. We worked with established technology vendors and cloud-based solution providers to create an interaction system that is both resilient and adaptable to different customer needs.  The end result is a solution that is optimized and ready to meet any challenges that you throw at it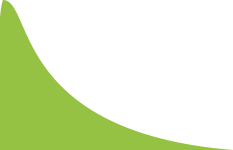 HERE'S WHAT
OUR PARTNERS SAY
THROUGH SSP'S FEN PROGRAMME,OUR BENEFICIARIES HAVE THE CHANCE TO UPDATE THEIR IT AND CUSTOMER HANDLING SKILLS AND WORK AS REMOTE CUSTOMER SERVICE AGENTS ON A FLEXI-TIME BASIS.
MS ONG LAY HOON
DIRECTOR
MINDS SINGAPORE
IT HAS BEEN A PLEASURE WORKING WITH SSP TO ACHIEVE OUR MUTUAL GOALS OF GROWING GN'S ASIA-PACIFIC BUSINESS AND CONTRIBUTING TOWARDS THE MEANINGFUL EMPLOYMENT OF DISADVANTAGED SINGAPOREANS.
MR CHRISTOPHER TAN
MARKETING DIRECTOR
JABRA GN
Follow us on
@SilverPathfinderSG
This error message is only visible to WordPress admins
There has been a problem with your Instagram Feed.