Our telephone-centric services here use only custom trained contact center personnel to provide real-time, interactive support for your incoming and/or outgoing calls.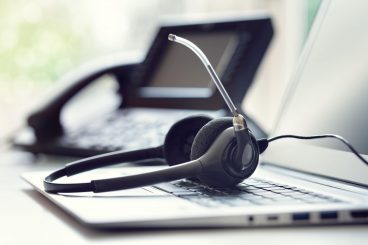 Enquiry Hotline
SSP will work with you to select only the most compatible CSAs to handle all or some of your incoming calls to your front desk or service hotline. Our supervisors will work with you to ensure that our SSP team becomes an integral and indistinguishable part of your customer service organization – trained to address your customers' needs in a way that meets your company's service expectations and more. If required, we can re-direct all incoming calls to our remote contact center so that your main public enquiry telephone lines are not tied up.  Our CSAs will be the first point of contact and we will either complete the call on the spot or based on agreed escalation procedures, channel back to your staff for higher level resolution.  This ensures your staff is activated only when needed and this allows them to focus better on the job at hand.
x
Telesurveys
Whether you need timely market or customer data to launch a product or simply need direct feedback on a service you are currently offering, SSP can help through its telesurvey or telepoll services. We can combine this with our social media outreach tools and help you gather the information that you need to run your business.  Our multichannel platform can handle landline, mobile, email or webchat channels so your customers are free to respond in their preferred mode of communication.  Let us help you setup a direct line of communication with your customers!
x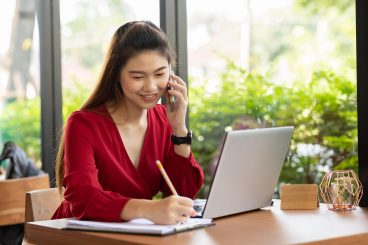 Appointment Scheduling
SSP understands your staff cannot be expected to do everything in a work day, esp. if those tasks are not mission-critical or do not require their expert attention. Post-visit appointment scheduling is one good example where it makes sense to out-task to an external organization like SSP who has the skills and resources to do it better and more cost-effectively.  Our SSP team can contact your customers to follow up on their next appointment or meeting, and document any specific requirements for such future visits.  We can also help with your pre-appointment needs i.e. call your customers to remind them of any upcoming visits and ensure they come prepared.  Let us help you make excellent customer service a consistent and predictable part of your business!
x
Our line of service here refers mainly to email and webchat support.  This service is more suited for situations where the written word is preferred e.g. when the expected response is straightforward and fact-based or the sender requires a record of the interaction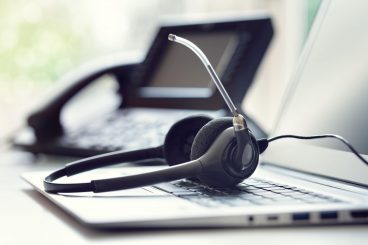 Email Response Management
As with our enquiry hotline service, SSP can offload your staff's email workload by screening and grouping all incoming emails according to pre-agreed guidelines. For most emails which deal with commonly-asked queries (opening hours, locations, etc.), we can reply on your behalf with standard email replies while other emails get directed to the right staff members depending on your workflow procedures.  We can easily do this with your web or text chat communications as well
x
Helpdesk Support
SSP can provide overflow or first level support to your sales, marketing or technical teams when it comes to managing incoming product- or service-related emails. We can pre-qualify and help re-direct these queries to the proper staff members and attend to those which fall within your FAQ (frequently asked questions) directory
x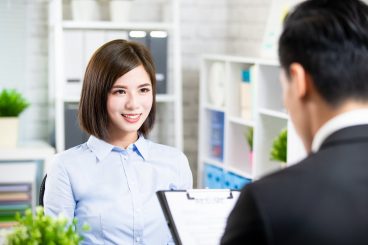 EDM Campaign Management
SSP can be your perfect partner to help with your electronic direct mail or EDM marketing plans. We can work closely with your marketing partner to execute and monitor the entire campaign and provide real time response support through our contact center resources.  Our CSAs are equipped to handle either inbound or outbound calls over various communications media
x
Our line of service here refers mainly to email and webchat support.  This service is more suited for situations where the written word is preferred e.g. when the expected response is straightforward and fact-based or the sender requires a record of the interaction
If it is back office or business support services that you need, SSP has the solution you are looking for!  Our diverse CSA team come from different industries and have a wide repertoire of skill sets to take on many of the tasks that you need to outsource either due to workload or focus issues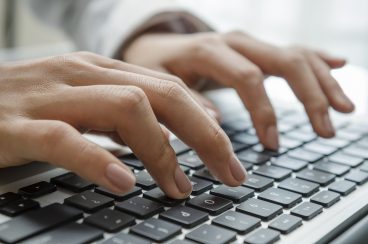 Data Screening
SSP's CSAs are trained to perform information or document validation as part of an overall workflow process. We will scan through incoming or outgoing materials to ensure they meet your criteria and subsequently reject or approve based on these checkpoints.  For those which meet your requirements, we forward the cases to your staff for follow-on processing.  Examples of such assignments include resume screening for job applications and identity verification for subscriber registration
x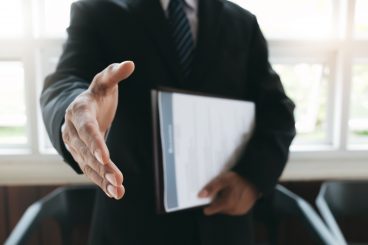 Transcription Services
Our CSAs can provide audio-to-text conversion support for instances when you require a written log of recordings made in the course of any interviews or field surveys. SSP will work together with your team or appointed market research agency to plan out the interview/survey project from the outset and can leverage our contact center resources to address any issues that may arise in the transcription process
x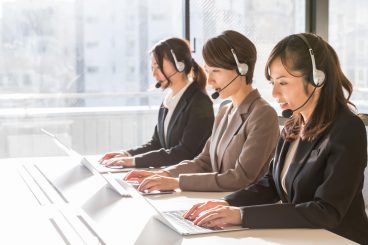 Remote Administration Support
Should you need help to cope with unexpected or repeated spikes in workload for your sales, administrative or operations staff, SSP is there for you! Our multi-skilled CSAs working in tandem with our multi-channel, cloud-based interaction platform can remotely support your business when and where you need most.  For instance, we are equipped to turn around proposals, quotations, invoices and reports at a moment's notice so that you can continue to be out in the field and be close to your customers at all times.
x
Helping Singaporeans re-enter workforce, partnered with SSP to reach out to jobseekers and match them with the right job search consultants
Working to address world's homelessness challenges, engaged SSP to reach out to their members and encourage them to sign up as recurring donors
Mobile virtual network operator
Used SSP to take over non-core work from their full-time staff including new account validation, email filtering and warranty returns
Global audio & video solutions vendor
Retained SSP to conduct desk research & targeted telesales activity on their non-Asian client base so as to identify cross-sales opportunities
Leading print media company
Appointed SSP to follow up and close on its subscription renewal accounts